How do I replace the fire bricks (vermiculite) on my stove?
In our stoves there is a type of "yellow bricks" mounted on the sides and in the top of the combustion chamber. The fire bricks are are called vermiculite and they insulate the stove and ensure that it can keep warm. The bricks are usually easy to replace and you can buy new ones from your local dealer.

WHEN SHOULD I REPLACE THE FIRE BRICKS?
The fire bricks are a consumable and the lifespan varies depending on how much you fire and if you bump into the bricks with firewood at insertion. The lifespan of a wood stove would diminish immensely without protection from the bricks.
Without the fire bricks, the excessive heat of the exterior steel on the wood stove could set fire to combustible objects around the stove. You should replace broken fire bricks immediately with Contura original bricks. Replacing the broken bricks extends the life of your wood stove.


HOW TO REMOVE THE FIRE BRICKS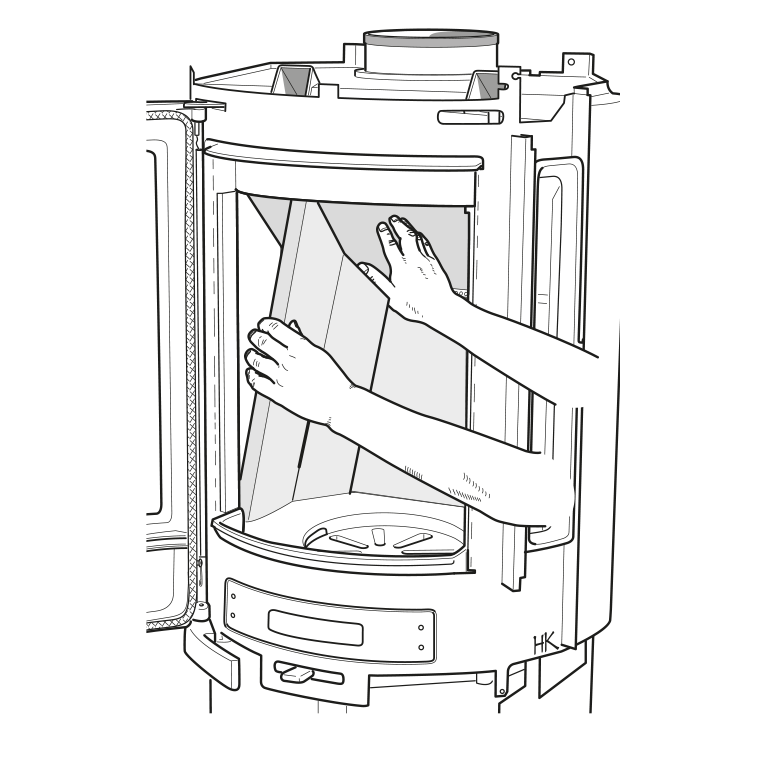 Lift the smoke baffle with one hand whilst removing the sides.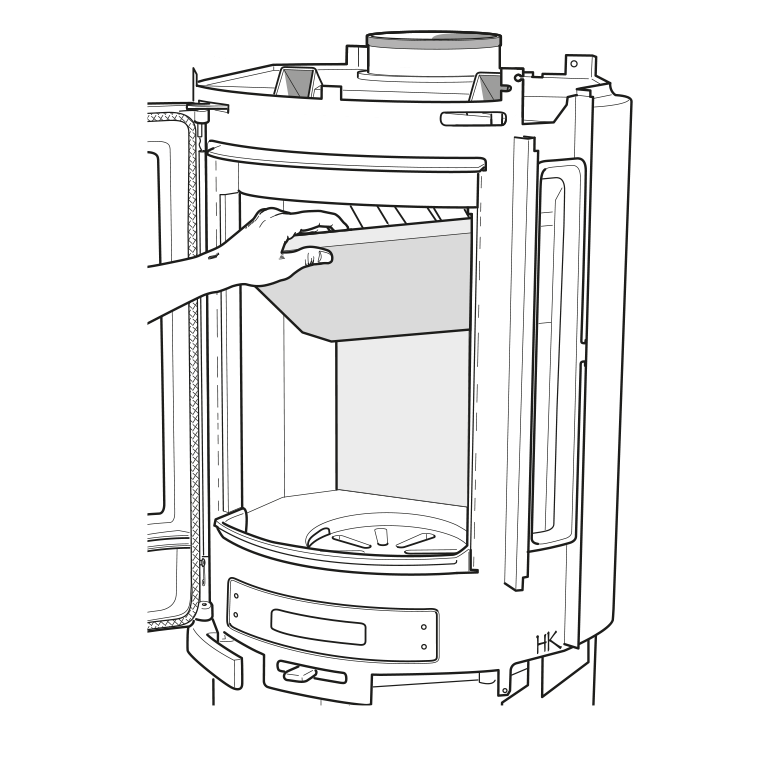 Lift down the smoke baffle and then remove the remaining pieces.