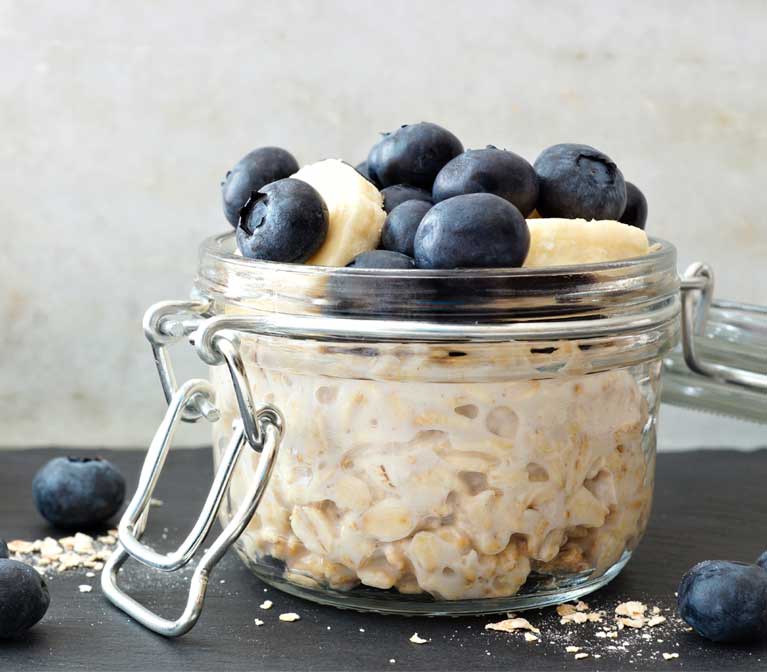 Overnight oats
Trendy, simple and delicious. Overnight oats is a cold porridge that is simple to make and can be enjoyed in a variety of ways. Unlike hot porridge, overnight oats porridge qualifies as raw food and retains nutrients better.
Overnight oats 1 portion
50 g porridge oats
100 ml milk of your choice
0.5 tsp cinnamon and/or cardamom for more flavour.
Mix all the ingredients together in a bowl or jar. Place in the fridge overnight. In the morning, top with berries, fruit or nuts!